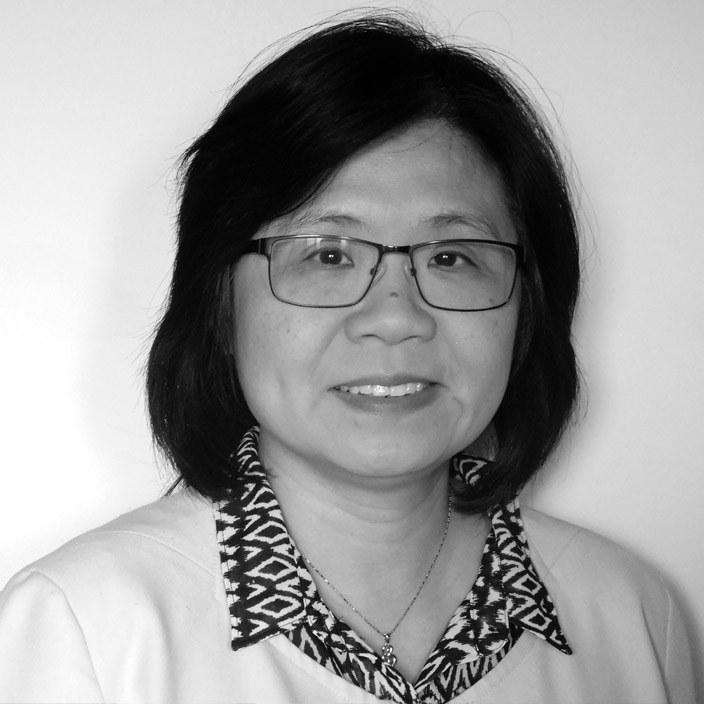 Registered Music Therapist
AMTA Registered Music Therapist; Neurologic Music Therapist BA(Hons), BMus(Music Therapy); ATCL(Violin); LRSM (Piano); FTCL(Piano)
Eudora is a Registered Music Therapist with over 25 years' clinical experience working with children and adults with a wide range of needs and ability levels. Eudora first came into contact with Music Therapy when she was preparing for her thesis during her undergraduate studies in Music and Psychology. Subsequently, her interest in the area led her to take on further studies in Music Therapy at the University of Melbourne to become a Registered Music Therapist. With her previous experience in piano performance, music management and music education, Eudora is able to integrate her knowledge and experience to serve clients of various age groups and needs.
Eudora has a special interest in working with children with Autism Spectrum Disorder and is also very experienced in providing therapy for clients with Rett Syndrome, hearing and visual impairment, cerebral palsy, and those with Tuberous Sclerosis Complex (TSC). Eudora's ability to relate well with families has also enabled her to have much success in early intervention and leading multi-cultural parenting music therapy groups. Eudora has worked locally and overseas with more than 10 special schools, 15 adult services providers, and various specialist clinical settings such as the Autism Specialist Clinic, Nordoff-Robbins Music Therapy Australia, Westmead Children's Hospital Rett Syndrome Management Clinic, and Macquarie University on a special PhD research study regarding the use of music therapy for children using hearing aids and cochlear implants.
Eudora is always fascinated by how individuals discover themselves and the world around them through music, and how music can be a language for communication and relationship building. In the process of therapy, she has witnessed remarkable growth and transformations in her clients.